Good evening Year 1,
Wow what a fast first week back after all the half term and remote learning! I want to congratulate everyone for their help achieving such a high attendance since returning. It is so important to create a consistent class culture and the high levels of class attendance are enabling Mrs Agunsoye and I the opportunity to do just that.
Thank you for the feedback on the remote learning too, so many of you took the time to give your thoughts and your praise and this it has all been very helpful.
Let's look at some of what the children achieved this week in the best class in the universe.
Firstly, as part of our second 'No outsiders' lesson of the year we took a look at what boys and girls were capable of doing. We read about the 'Ten Little Pirates' who one by one get lost out at sea. We noticed that they worked as a team/ship to care for one another and never leave one person behind. We thought about whether the pirates were boys or girls. The pirates were all the same height and the same faces so there were no clues there. We spoke about the clothes they were wearing but agreed that boys and girls can wear the same clothes and the same colours so we couldn't tell from that. We then spoke about skin colour, but then remembered that girls and boys both can be any skin colour. Finally we looked at their hair and decided that, although mostly (for our class anyway) girls tended to have longer hair and boys shorter hair, the length or style of your hair did not make you a boy or a girl. In the end we decided that there was no way to tell whether the pirates were boys or girls unless we met them and they told us!
It's important that all of us remember that although boys and girls have some physicals differences, they are both capable of achieving, liking, or disliking anything!
In Science this term we are continuing to look at everyday materials and how they are built and changed to build objects and the world around us. We began by adding to our question board any questions we had about materials and how things are made.
In Art this term we will creating different types of moving pictures together a class. So many of you created wonderful examples at home as part of the home challenges so the children were very excited to get going on making their own in class too. Here is Mrs Agunsoye's example for the children:
Then the children had a go on their own, check out an example from one of the children:
Yesterday I also took the children out to Forest School. We caught leaves as they fell from the trees, thought about how we could scientifically measure which area has the most leaf-fall, and then I told them the story about the huge, grumpy, growing frog that grew so large that Mrs Agunsoye had to save me from being swallowed by him. I forgot to take my ipad out to take pictures, my apologies!
I hope you enjoyed a catch-up on how this week has gone and hope the children all enjoy the long weekend!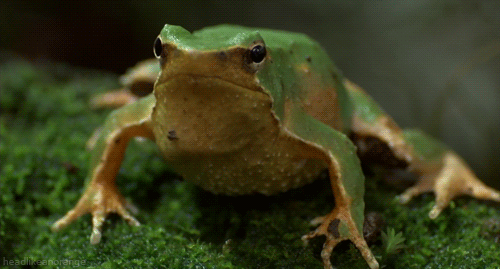 Mr Markham