Good evening Year 1!
I hope everyone is doing well and enjoying these special weeks leading up to Christmas and the winter break. I'm so happy to see all of the children coming in every day still with such a positive and enthused attitude to learning and school even despite how tired they must be feeling. I know myself how much energy and commitment we have all given this first term back and it is understandable that the children would feel a sense of fatigue coming into these last weeks but they have continued to be superstars, truly inspiring! Let's take a look at some of the learning that has gone on this week!
In Science, the class continued their study of everyday materials by this time examining magnets: how they work, what they look like, and predicting which materials are magnetic. This is line with the National Curriculum target of grouping materials and listing their properties (in this case whether each material is magnetic or not). Have a look at some of their wonderful work:
Coming this Friday is Christmas Jumper Day. Please enjoy a video from KS2 with more information!
As with previous days we are asking for online donations rather than physical money please. To donate, follow this link:
https://www.justgiving.com/fundraising/cjd200011784
Now onto a very important message from a very silly and a little mischievous elf called Grahaem. He's being taking up different spots in the classroom and keeping an eye on the children at school. Today he got himself stuck on the Science board and when we were all out at P.E, Grahaem was trying to climb out and onto the washing when he fell and bumped his head! Obviously we were all concerned, but Grahaem has written us all a letter for us to read and let us know he is okay! I wonder if we can help him with his spelling, poor Grahaem gets his RWI lessons from the pencil pots and as we know they can't teach us anything!
The children reminded me that I had promised to put our Christmas song that we are practicing together as a class. The children are doing a great job of learning the songs and doing the actions. I have also sent a lyric sheet home for the children to practice at home too.
Lastly, an update on our History topic this term. The class have been learning all about the Gunpowder Plot and Guy Fawkes and this week we all took part in a role playing exercise to get into the minds of the people involved in the Gunpowder Plot. We spoke in hushed tones and devised a plot together and a pact between us all to achieve our explosive aims. Take look at our scheming in action…
I hope you all enjoyed a glimpse into this week, enjoy your weekend and stay safe! Not long until Christmas now…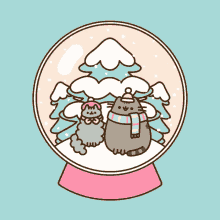 Mr Markham